1. Go to http://global.kuaidi.com/download/index.html to donwload the lasted Opencart module of kdtrack.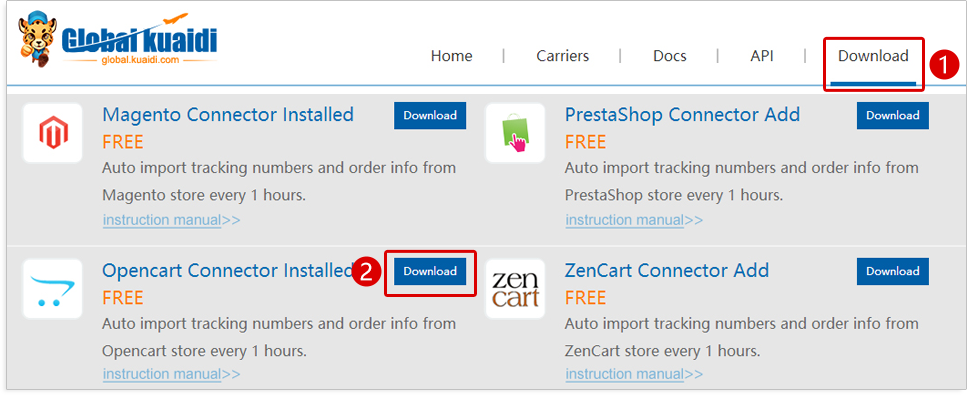 2. Log in to Opencart Admin Panel, click the Extensions->Extension Installer.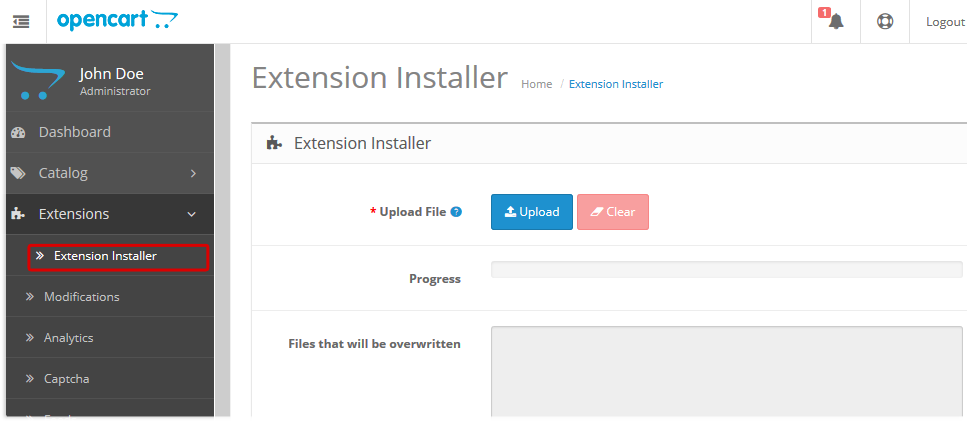 3. Click the upload button, choose the opencart kdtracker plug-in package which is. Zip format.
4. Click continue, finish installation.
PS: As the official only supports ftp installation, if you can not run local installation, you need to install noftp plug-in first. The noftp plugin is available in the download package.

1. Sign up and log in http://global.kuaidi.com/openapi.html
2. Click the API button to go to the application page, enter the e-mail address and site domain and click the Next button.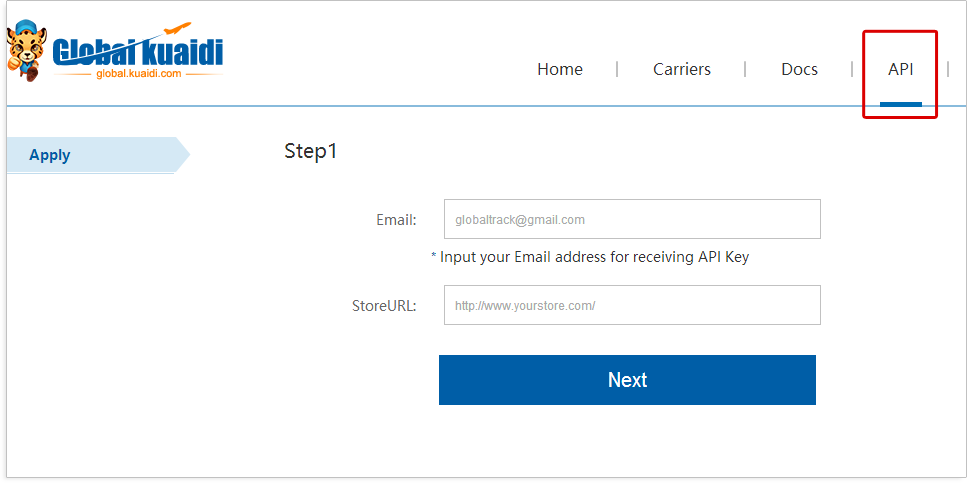 3. Click the Download button to download the verification file, then place the verification file in the root directory of your domain name, and click the Verify button. If authentication pass, the key will be sent to your email.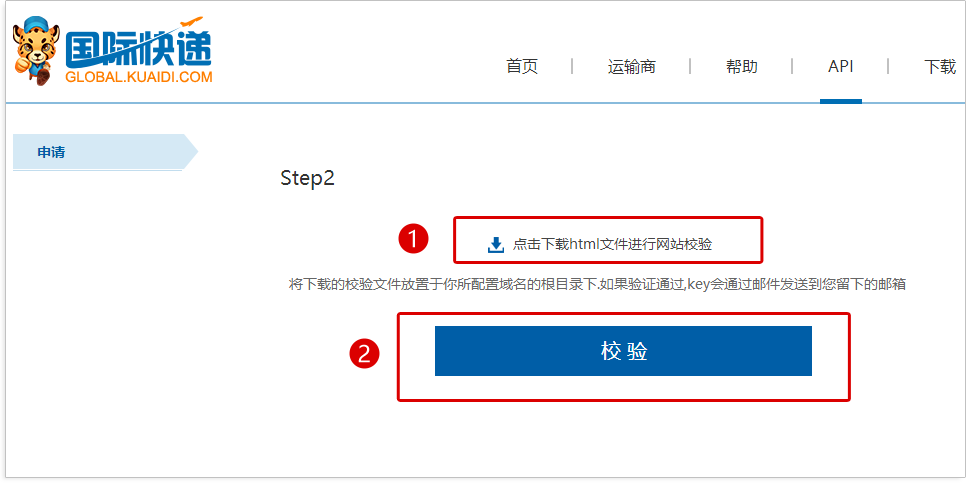 4. Log in to Opencart Admin Panel,click System-Users-User Groups button.
5. Go to user group to Modify Administrator.
6. In the Access Permission and Modify Permission fields, locate and check module / kdtracker, and then Save the changing.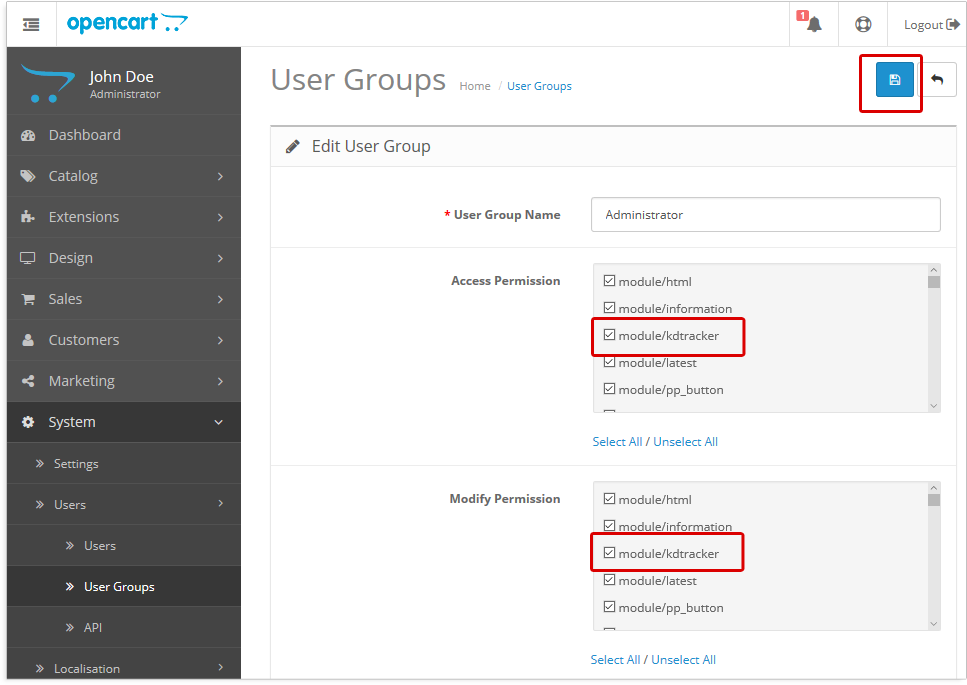 7. Click the Extensions-module management, find kdtracker to Click the Modify button on the right.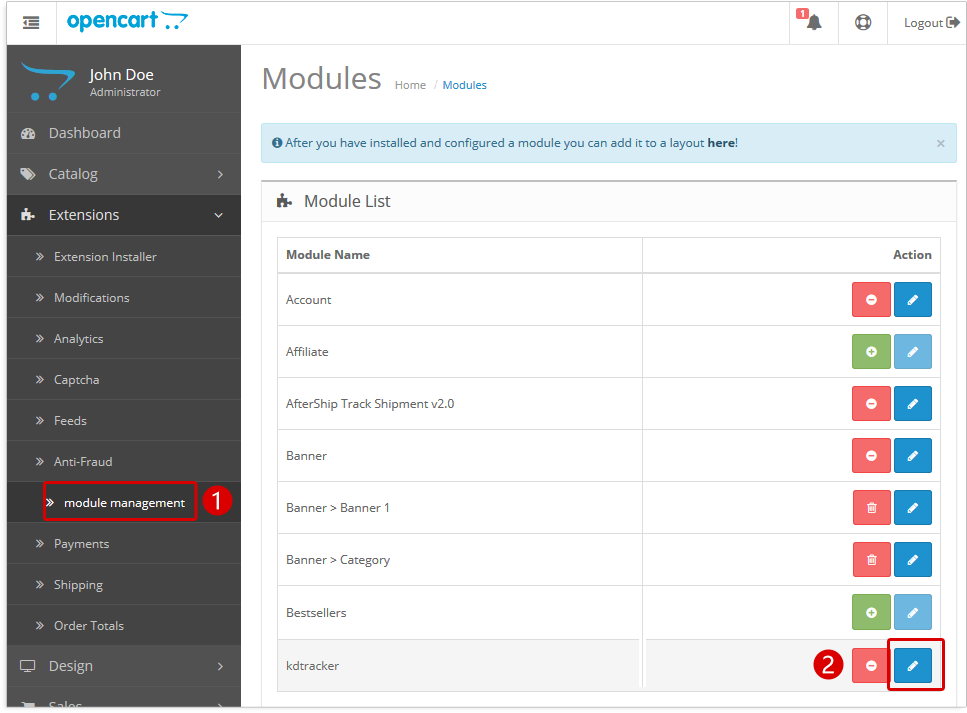 8. Enter your application key, and then set the your mail delivery rules from mail status colum. After done, the license will work fine.

1. After the kdtracker plugin of opencart installed and licensed, you can access the plug-in page by clicking on Sales-kdtracker to display each order.
2. Click the right blue button to add or modify order number.
3. Enter the tracking numbers, click the blue button to save them.
4. When the tracking numbers entered, you will get a view button to click it to get more tracking details.

5. Click on the View button, you can view the latest tracking information on the query page. If you want to view the full tracking information, please click on the blue link below.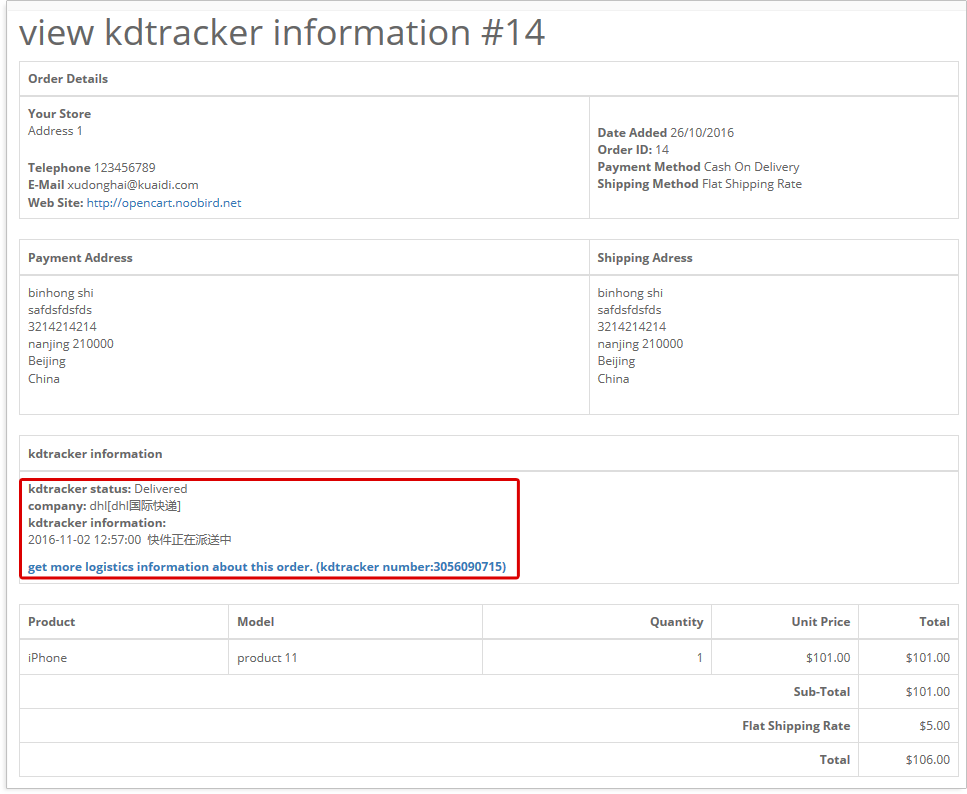 6. You can click the top right refresh button to refresh all the orders tracking information. After refresh done automatically, the new tracking details will be sent to your customers emailbox according to the email setting rules.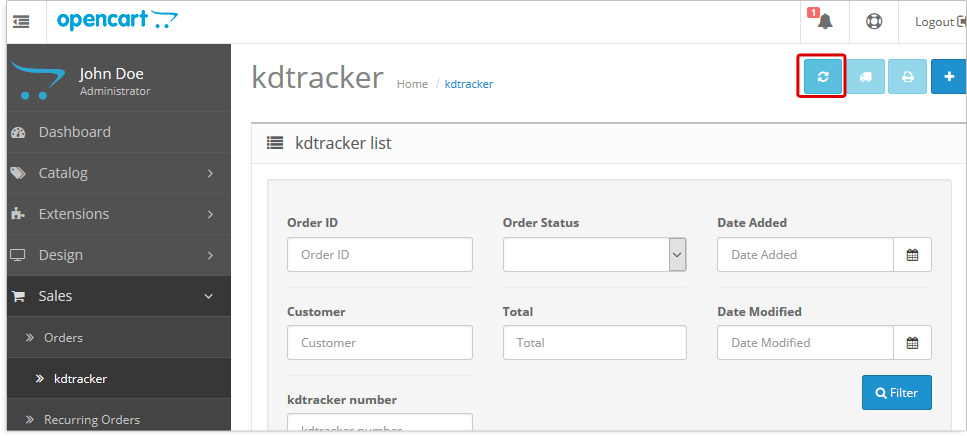 7. If you need the customers can view tracking information on the order page directly, you need to add a page layout for kdtracker. Steps:Log in to Opencart Admin Panel, click Design-Layouts, click the new "+" button on the right.

8. Fill in the required data on the page and click the Save button.
Layout Name:any name you want
Store:select your current store
Router:enter account/order/info
Module:choose kdtracker
Position:choose Content Bottom
Sort order:suggest to enter 1