1. Go to http://global.kuaidi.com/download/index.html to donwload the lasted zencart module of kdtrack.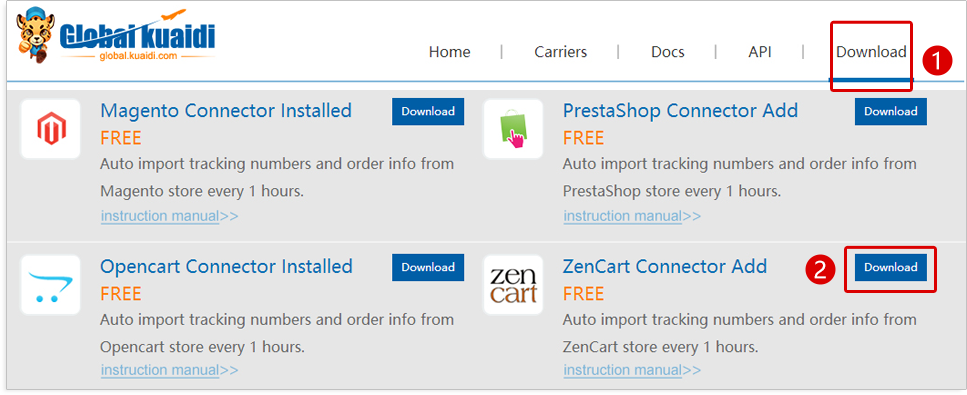 2. Unzip the plug-in installation package, and upload the admin folder and include folder to your site with ftp.
3. Log in to Zencart Admin Panel, click Tools-Install SQL Patches button,select zencart_kuaidi.sql from package, upload it.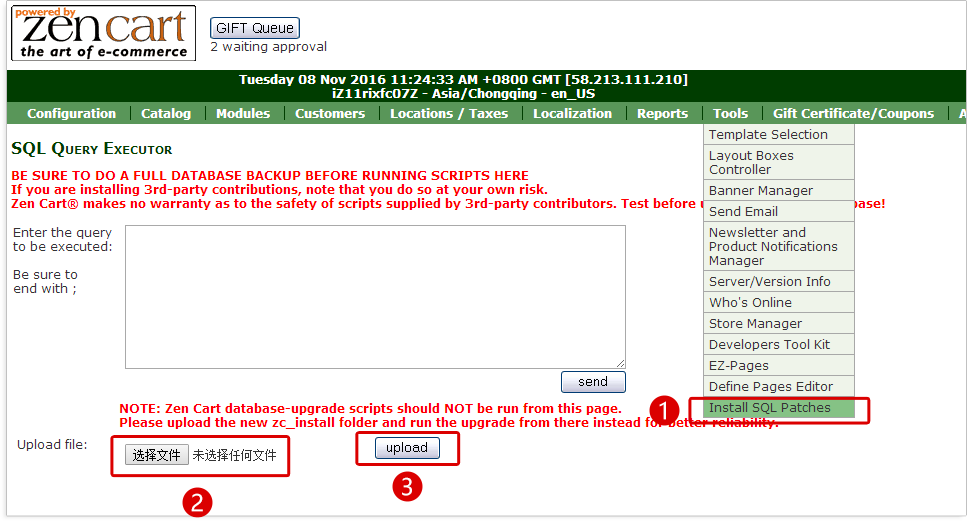 1. Sign up and log in http://global.kuaidi.com/openapi.html.
2. Click the API button to go to the application page, enter the e-mail address and site domain and click the Next button.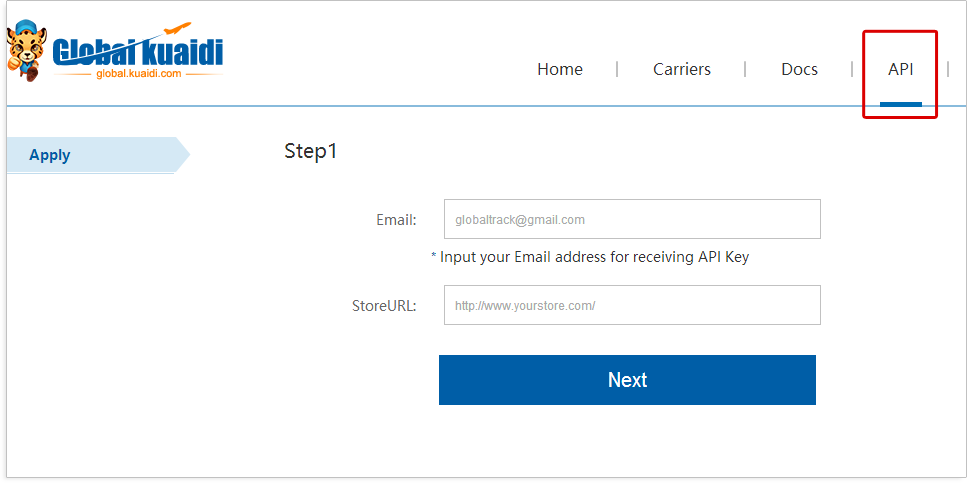 3. Click the Download button to download the verification file, then place the verification file in the root directory of your domain name, and click the Verify button. If authentication pass, the key will be sent to your email.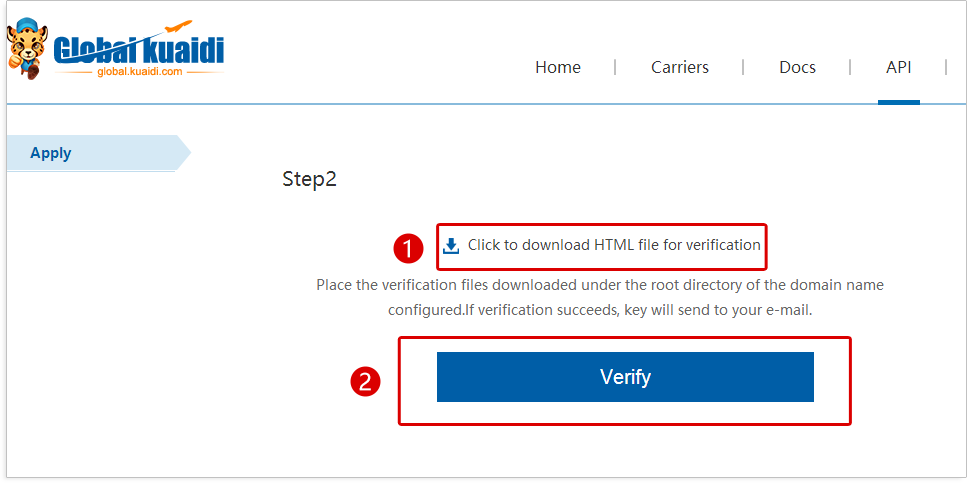 4. Log in to Zencart Admin Panel, click Customers-GlobalTrack,enter the Key you get, and then set the smtp parameters and sending message rules. Authorization succeeded.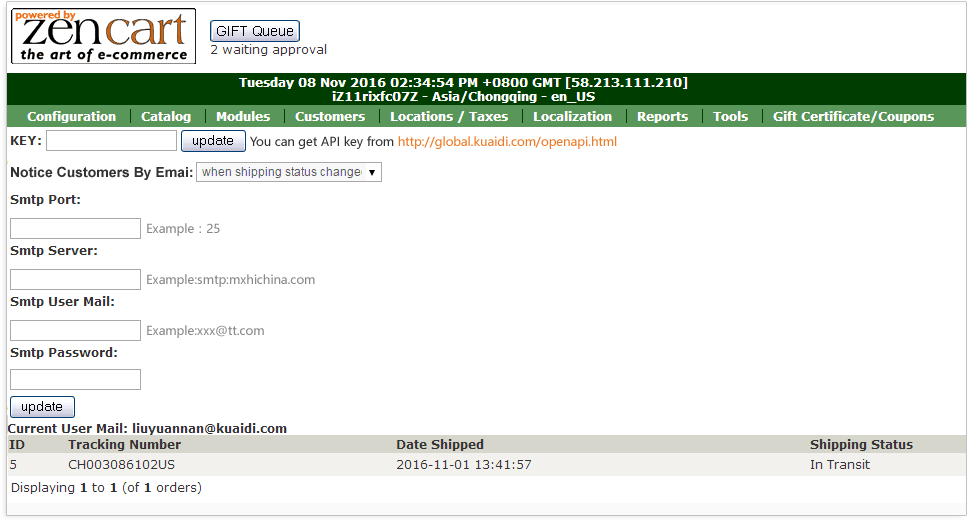 1. After the kdtracker plugin of opencart installed and licensed, you can go to Order Management page by clicking on Customers-Orders.

2. Select an unshipped order and click the edit button.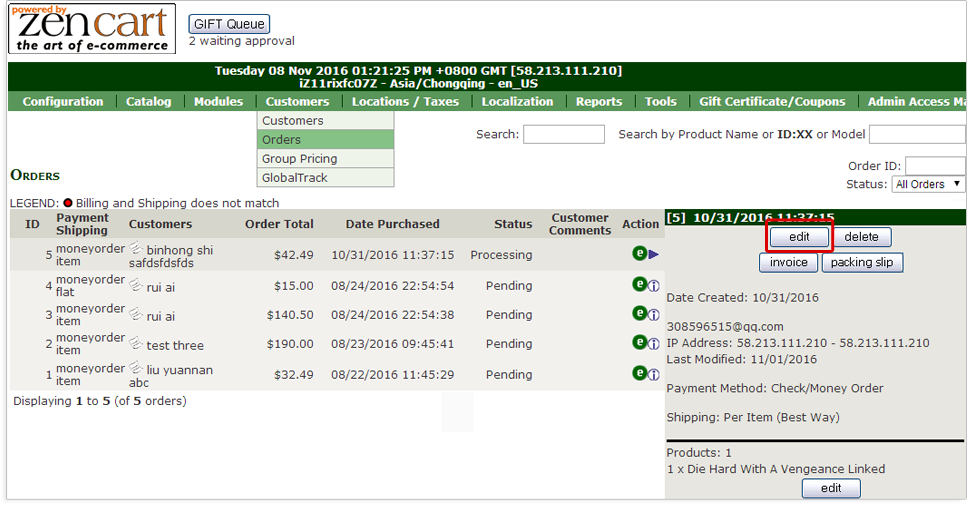 3. Add Tracking numbers to update data.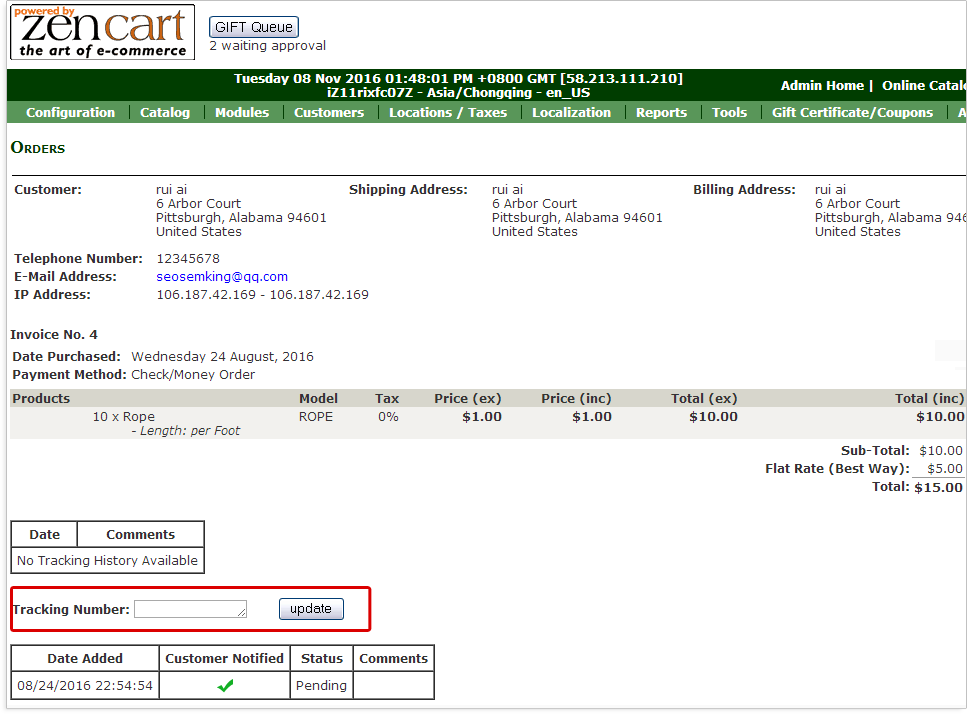 4. Once you have entered the tracking number, click the edit button again. Go to the order edit page,click update status and send emails button, will update the tracking information automatically, The system automatically synchronizes the shipping information every hour and sends the message to the user according to the rules of sending mail.

5. Once you have entered the tracking #, you can view the tracking information for all entry numbers in Customers-GlobalTrack. Click the update button at the bottom right corner to update the tracking information for all orders and send mail to customers.
6. Front customers click My Account to find view button under orders page to view the details page.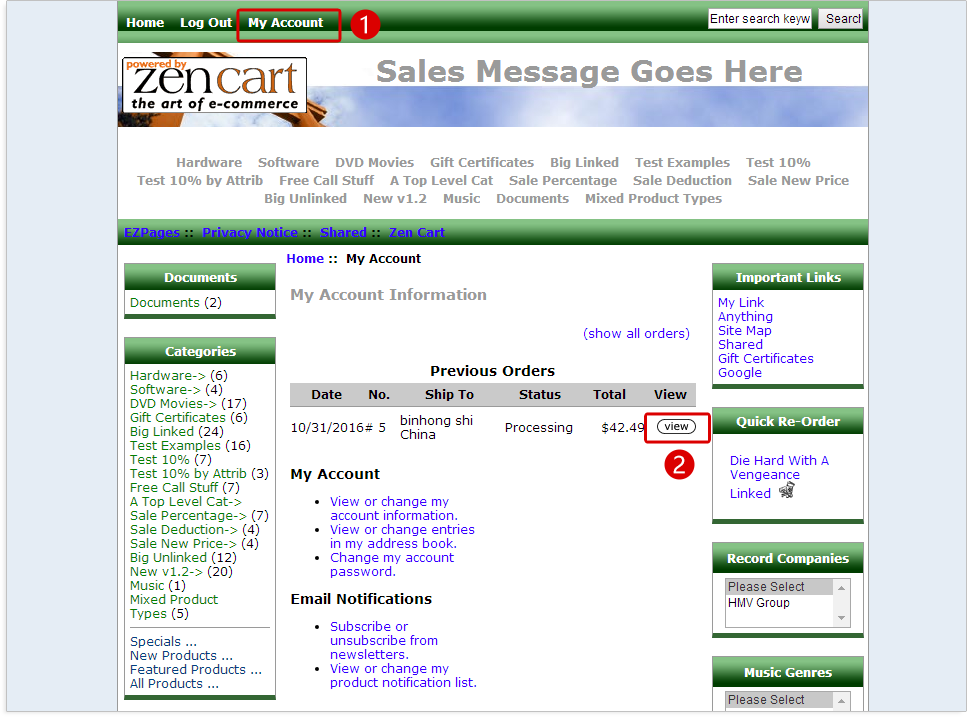 7. To find tracking information on the order details page, click Detail to view the tracking details.